Bio
Last Updated: 4/14/15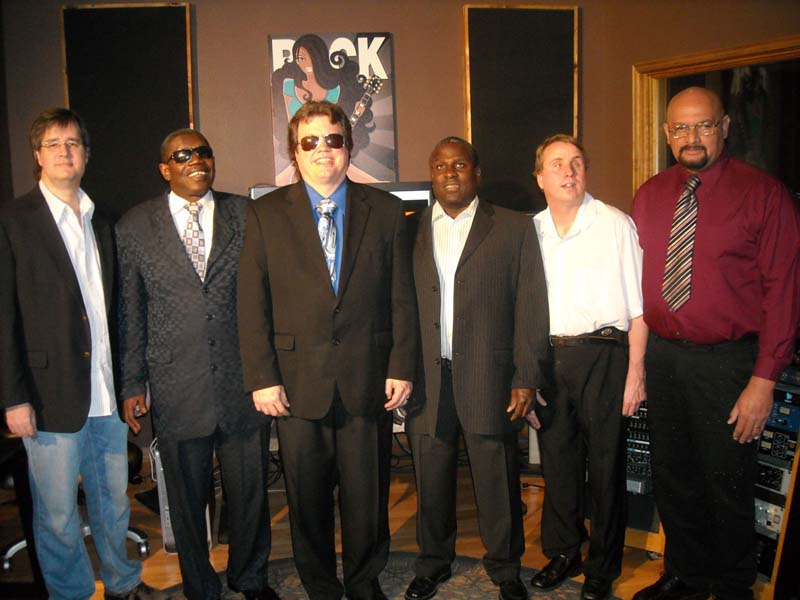 Blue Mist was originally formed by lead vocalist Robert Kelley while attending the University of Texas in Austin TX and has been entertaining audiences ranging in age from 20 to 50 with a variety of rhythm & blues, jazz, soul, and popular music ever since. The band has been regulars at Austin's, as well as central Texas', most popular nightclubs; entertained for a variety of private parties and weddings; played public functions for groups such as: Austin's Aquafest; South by Southwest music festival, The University of Texas; Performed for the grand opening of Austin Bergstrom International Airport; the grand opening of the new City Hall; the grand opening of the Hyatt Lost Pines and resort in Bastrop TX; Houston Tillotson College; played collectively and individually for various jazz festivals in the United States and Canada; performed live on Austin Music Network's 100 Band Marathon, as well as AMN's show "What's the Cover"; performed on Fox 7's Good Day Austin Morning show, KXAN' noon New live music band showcase, K.U.T. "Live Set"; live video recorded by Waco C.B.S. affiliate Channel 10; frequently appeared for interviews and performances on several other Austin radio shows.
The band has performed with Various national acts such as: Little Milton, Joe Simon, D. Train, The Platters,  Pinetop Perkins, grammy-winning R&B group The Manhattans and open for R&B/hip-hop singer Anthony Hamilton.
Blue Mist has a tight, flexible sound performed by professional musicians who have regularly played together over many years. The members of the band are:
Robert Kelley on (lead and back-up vocals) From Lubbock TX.
Brad Shultz on (lead guitar) From Atlanta GA.
Rex Pahoa (bass guitar) From Hawaii
Rodney Hyder (drums) From Austin, TX.
Jimmy Vinson (keyboards, lead and back-up vocals) From Pampa, TX.
Steve Johnson (sax) From Houston, TX.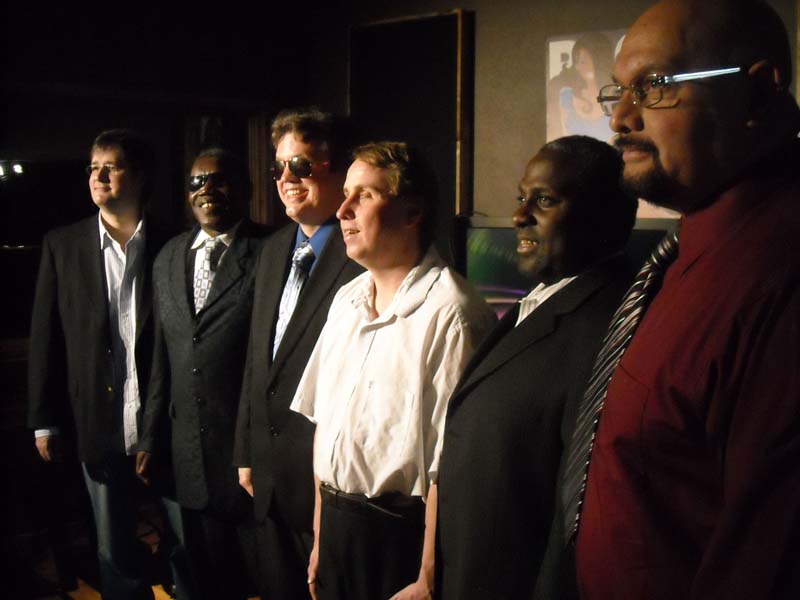 Five of the group's six members attended and graduated from the Texas School for the Blind. Rodney and Jimmy played together in the Texas School for the Blind Jazz Band, winning first place in the Nashville Jazz Festival.
Blue Mist has finished production   on their first original full CD, at Lava Studios in Austin. The CD is titled "Valentine Lady". The CD was released to the public on May 24, 2013 at Baby Acapulco's. They had a single out in late 1987 called "Can We Make a Deal?" The B side was called "No Teardrops," The group released a promotional Classic R&B and Jazz CD in February of 2005. This CD compilation was pulled from radio and live performances. The CD had 16 tracks on it. Consisting of 15 covers and one original track, "Valentine Lady. The group dropped a five song EP CD in June of 2008 titled: "Blue Mist Band Introducing Robert Kelley". The new CD contains the five tracts from the EP CD plus an additional six new fresh original tracks.
Blue Mist has the capability of tailoring their music to a wide range of audiences. Whether it is soft, smooth jazz, soulful rhythm & blues, reggae or today's latest hits, Blue Mist consistently delivers a sound that will easily please the most discriminating ear and inspire everyone to get up and dance. So if you are looking for a versatile group, with seasoned performers. You should definitely go check out Blue Mist.